Family tour Packages :
A fun-filled holiday with your family is the best time to strengthen bonds and rejuvenate the love between dear ones. What is better place to have a good time than charming Uttarakhand? The pleasant weather, beautiful sceneries and delightful food is sure to put you in your best mood to revel the best time with your family.

The hilly state of Uttarakhand is ever ready to embrace its visitors of all kind with the warmest hospitality and picturesque travel destinations. Therefore, inarguably, this exotic North Indian state is ideal for family tours. Uttarakhand offers itself as a brilliant host to some tourist destinations in Himalayas that are perfect for each member of the family and if there remain certain hitches, Tour My India is prepared to take care of them by its expertise. With our best Uttarakhand family tour packages, we offer a delightful experience at some of the top travel destinations in the state. Rest assured as our travel packages are manicured in a way to provide fun-filled holiday in best places to visit in Uttarakhand.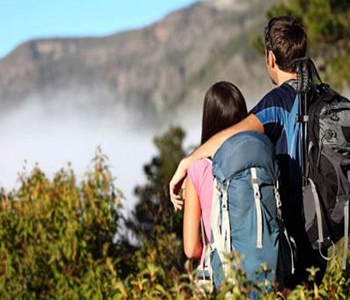 Our travel itineraries are designed to cater to the needs of each one in the family and are replete with activities that can be enjoyed by the elderly members and young kids as well. First dream trip chooses the top destinations in the state for the family tour but also gives you the choice to craft your own travel plan to the place of your choice. However, rest assured that along with catering to your needs, we will not let the major attractions go missing. We offer best kids-friendly holiday packages along with special family tours with elderly parents as we value every individual. First Dream is your best bet when it comes to Uttarakhand family tour, so choose us and enjoy a hassle-free getaway in one of the most beautiful states in India.